Quick Measures in Power BI
This is about the Quick Measures tool in Power BI. Now, at the beginning of 2018, it is still in "Preview" mode - so its behavior can be slightly different later.
Quick Measures - what is it?
Creating of measures with DAX doesn´t have to be easy - especially for beginners. So new tool for easier creation of them was added to Power BI Desktop. It enables users to create measures in simple designer - instead of writing of DAX. 
The measures are, anyway, still created in DAX and can be modified in DAX.
Switch on the Quick Measures in Preview
If your version of Power BI Desktop still runs Quick Measures in Preview mode, then you have to enable them in File / Options and Settings / Options / Preview features / Quick Measures.

Then restart is necessary. After opening Quick Measures button is here.
Quick Measure creation
On Home ribbon to New Quick Measure and design some measure. In this example there are revenues grouped by weekdays. But we need a new measure, showing revenue for oranges only.
Go to Quick Measure and select the Filtered value. Move Revenue to Base value and Goods - Orange to Filter - Parameter.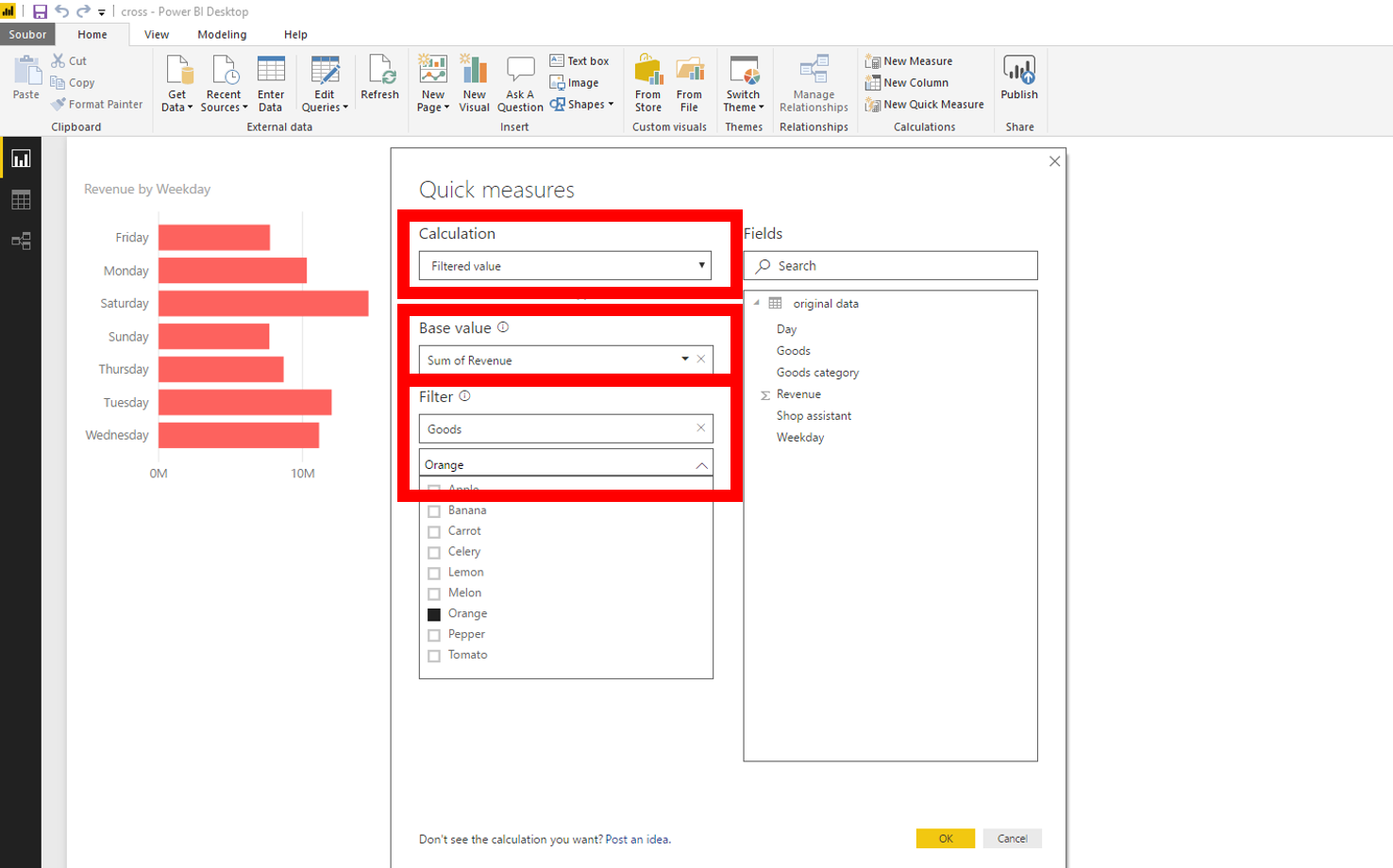 New measure can be seen in the table, can be used in visuals and if you click on it you can see its DAX syntax.