Show source rows in Power BI
His article describes showing of specific rows from source data - rows, whose aggregation is described by columns.
How to do it in Power BI Desktop
Click on some of the visuals and then Visual Tools / Data/Drill check See Records.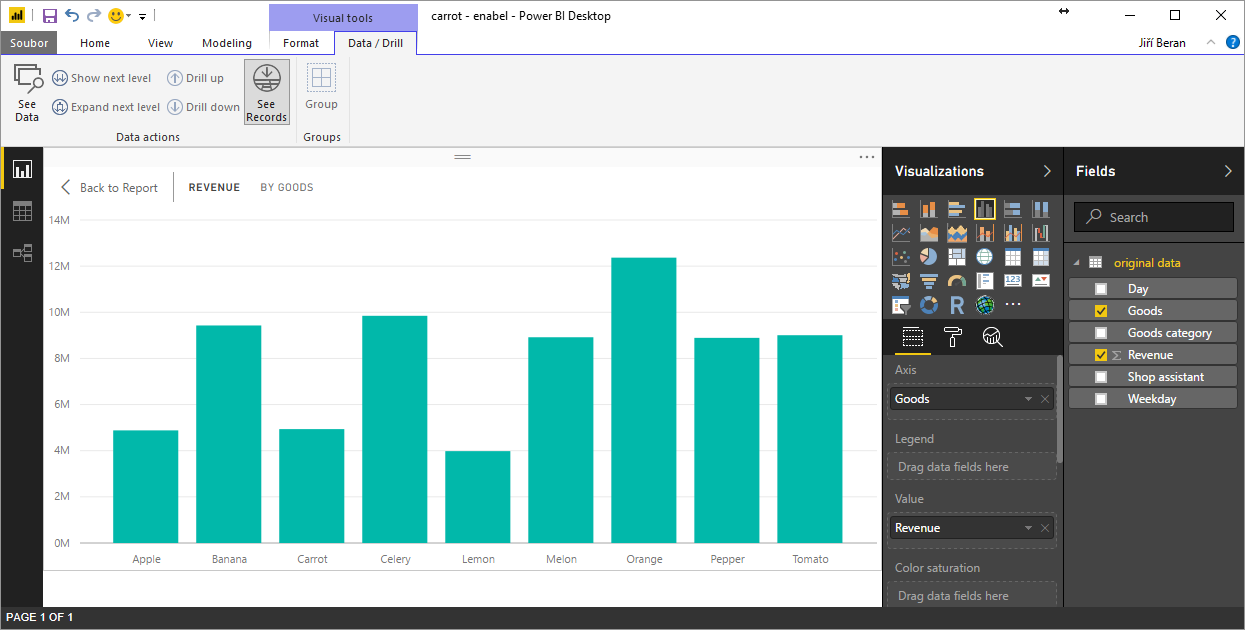 Surprisingly - nothing happens. It´s because the change takes effect after clicking on some of the columns. Then you will see the rows instead of columns.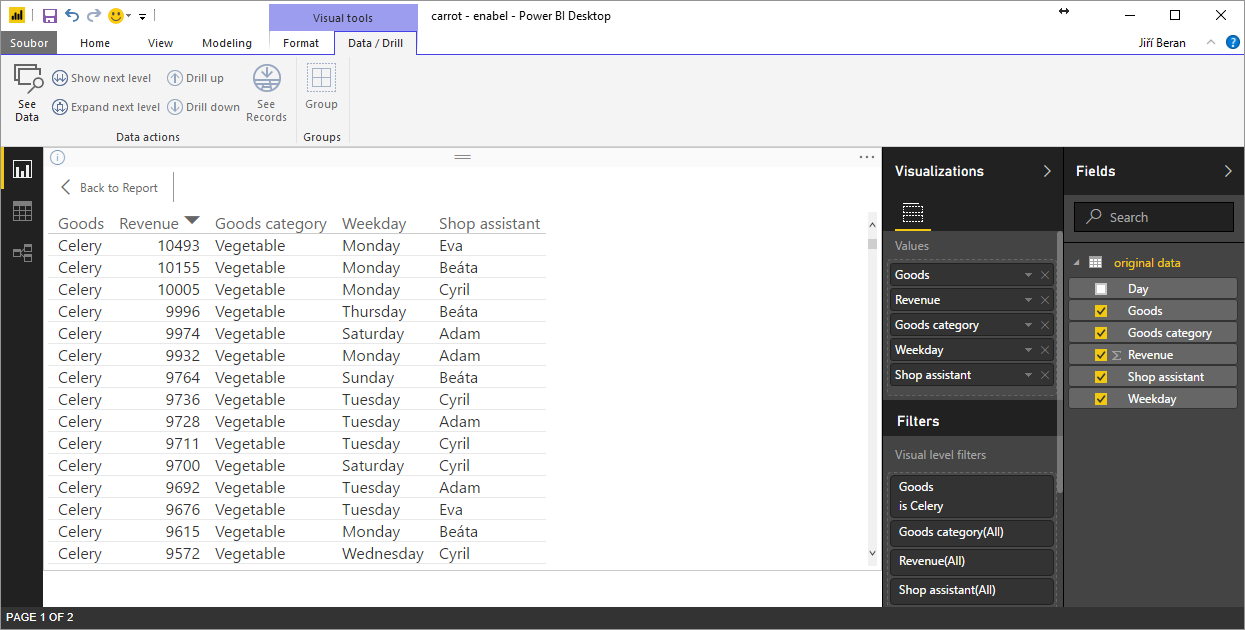 How to do it in Powerbi.com
It is similar, see the image: