Simple Excel calculation of market basket analysis, I mean cross sell / up sell, I mean if someone buys A, will he buy B?
You can download here a table calculating combinations of items appearing frequently on the same orders.
It can be very useful to know, that customer, buying product A, is likely to buy product B – so you can successfully propose it to him.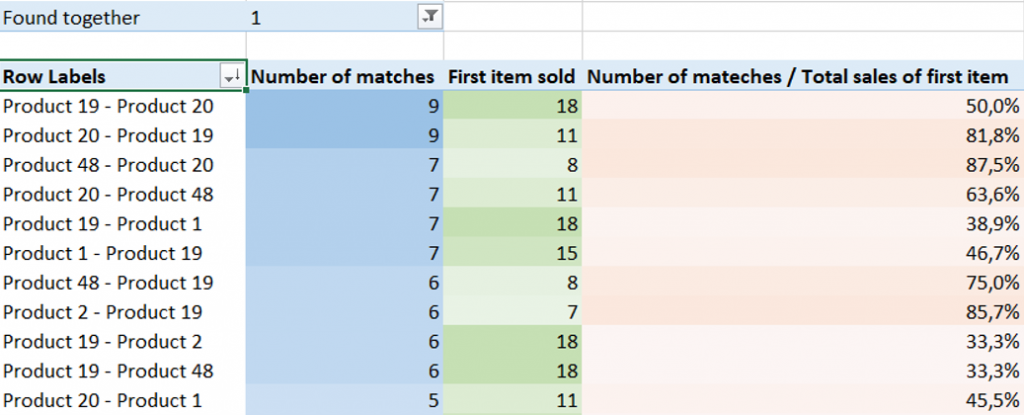 Model uses Power Query and Power Pivot.
You can use it without deep understanding – just replace the sample data with yours and refresh.
This model is quite demanding on computer performance. If you had some idea how to make it more effective, please let me know.
Files to download: