Bookmarks and links in Power BI
This article is about bookmarks in Power BI. Now, at the beginning of 2018, it is very new and still in Preview mode - so maybe it can be somehow changed in future...
Bookmarks are links from some page (or part of report) to another. It looks like detail - but bookmarks are very powerful tool, enabling you to create interactive applications. For example you can create some homepage with links to specific pages.
So how to use bookmarks?
If you are reading this and bookmarks are still in "Preview" mode, you have to start with going to FIle / Options and settings / Options / Preview features and checking Bookmarks.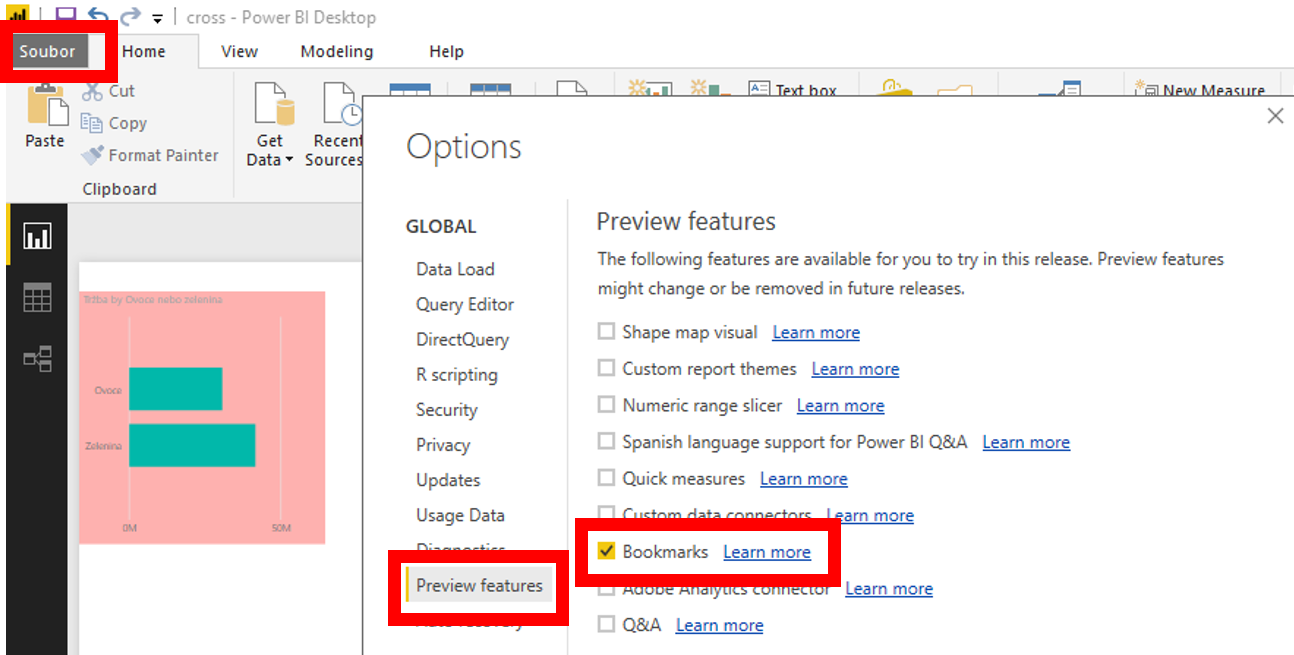 For now we are working with file containing two pages. We´d like to have some object with link from "green" to "red" page.
First we need the "Bookmarks" pane - so select it in View. Now there is a Bookmark pane visible. Go to "red" page (the target one) and use the "Add" button, and, if necessary, rename the bookmark.
Then go to other page. Add some object (like circle). Go to its format properties and select "Link" / Type - Bookmarks / Bookmarks - name of bookmark.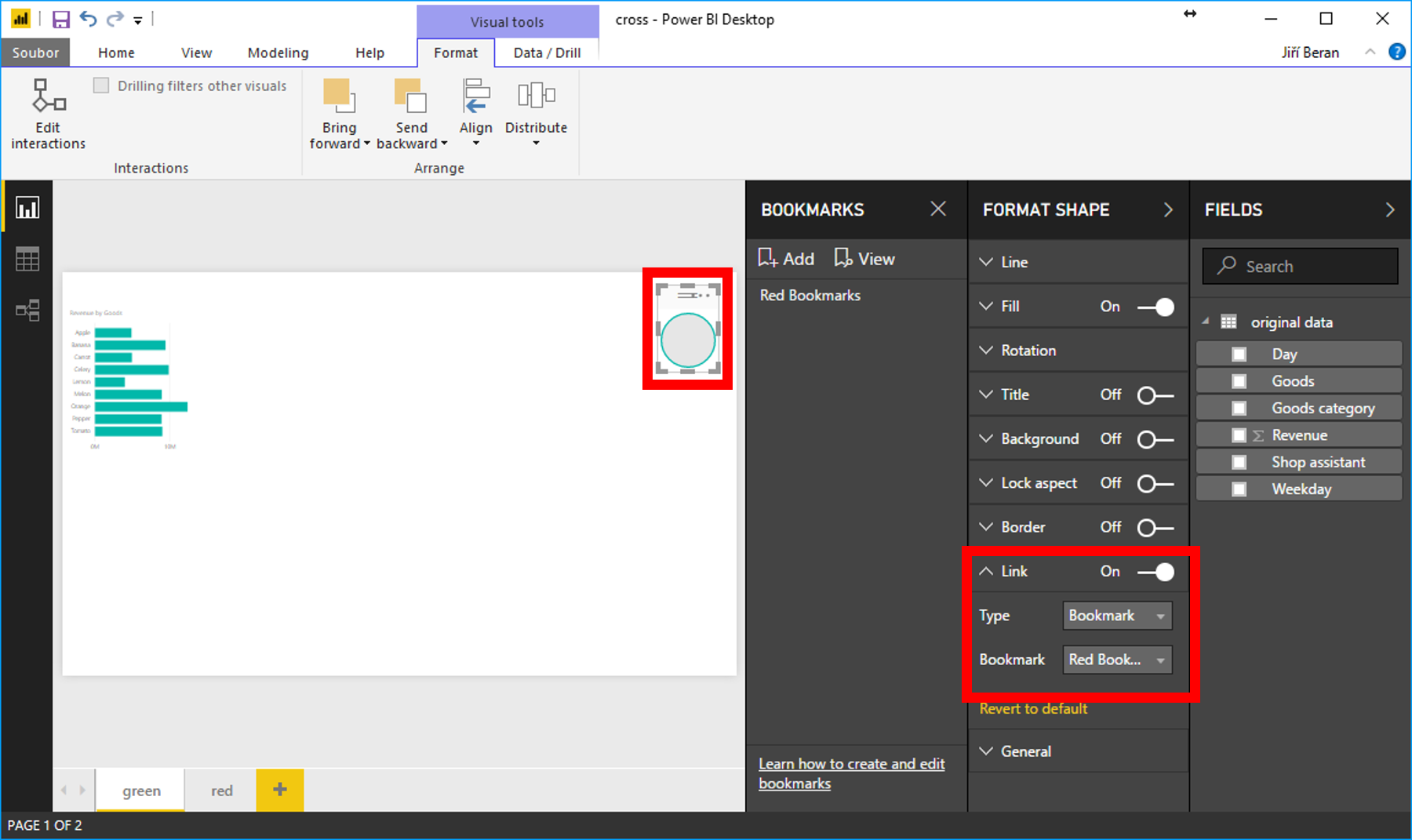 That´s all. The circle works as a link to red page. Off course it works also after publishing to powerbi.com.