DRILLTHROUGH filtering in Power BI – short tutorial
This tutorial is about filtering from one page to another. When is it useful?
Let´s say there is a page containing visual with overview information. And there is another page with detail information. DRILLTHROUGH filtering enables you to pass from first page to the second - but the detailed information are then limited to the item we drilled from.
In my example there is a page containing statistics for car Brands - like Ford, Fiat, Porsche....
And here is the detail page - containing more depth statistics for models (Fiesta, Mondeo, 911), colors etc. 
To add the DRILLTHROUGHT filtering, go to the detail page and add something to "DRILLTHROUGH". This has to be the item, from which user is supposed to come here from overview - like Brand.
That´s all. Now we can move to overview, right click on "Drill through" and switch to Detail page name.
Now the detail page only includes values related to the Brand used for drilling - like Fords here.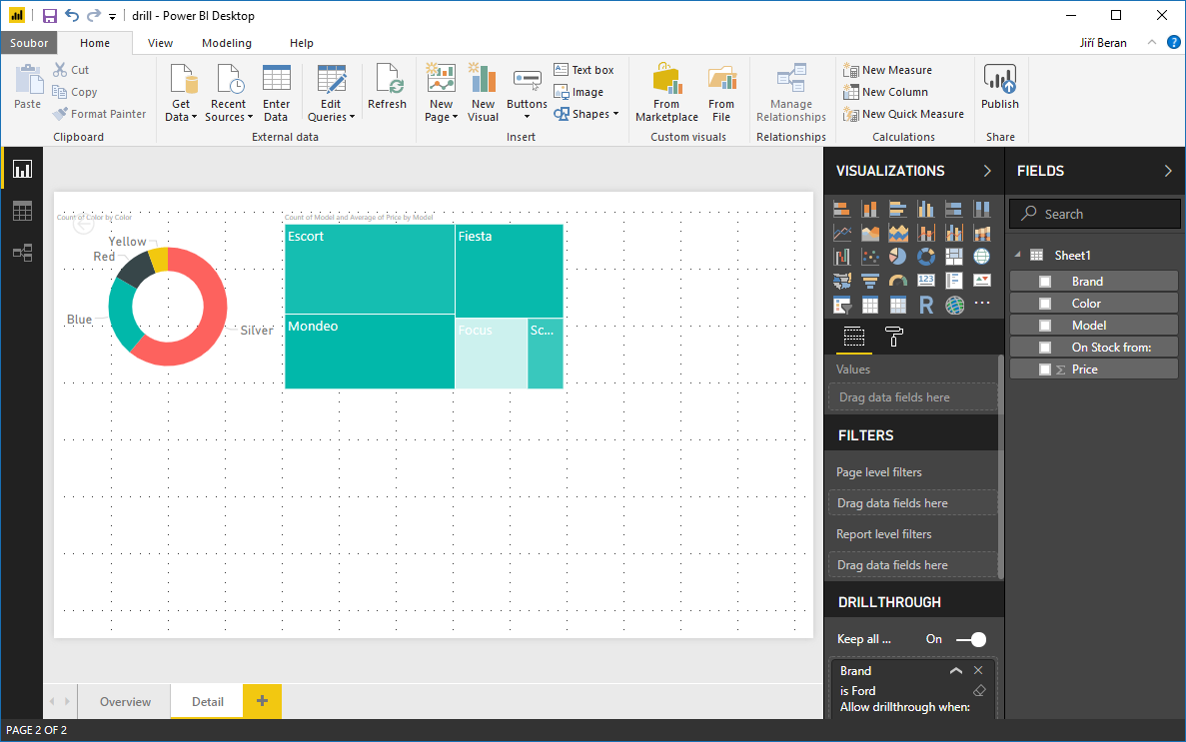 You can download this sample file here: