How to add PowerApps to Power BI dashboard
This article describes how to embed PowerApps application into Power BI dashboard.
It seems to be a strange combination, since PowerApps is typically used in a cellphone. On the other hand, it can be easier for users to use one dashboard with Power BI and PowerApps together then two independent environments.
It´s quite simple. Just keep in mind, that now (June 2018) this can be only done in web designer (not in Power BI Desktop).
So how to start?
Add new custom visual, PowerApps. Insert it into page.
Next step is little bit creepy. You have to insert any item from any table. Then the choice in visual appears. So you can select on of previously created applications.
Select it: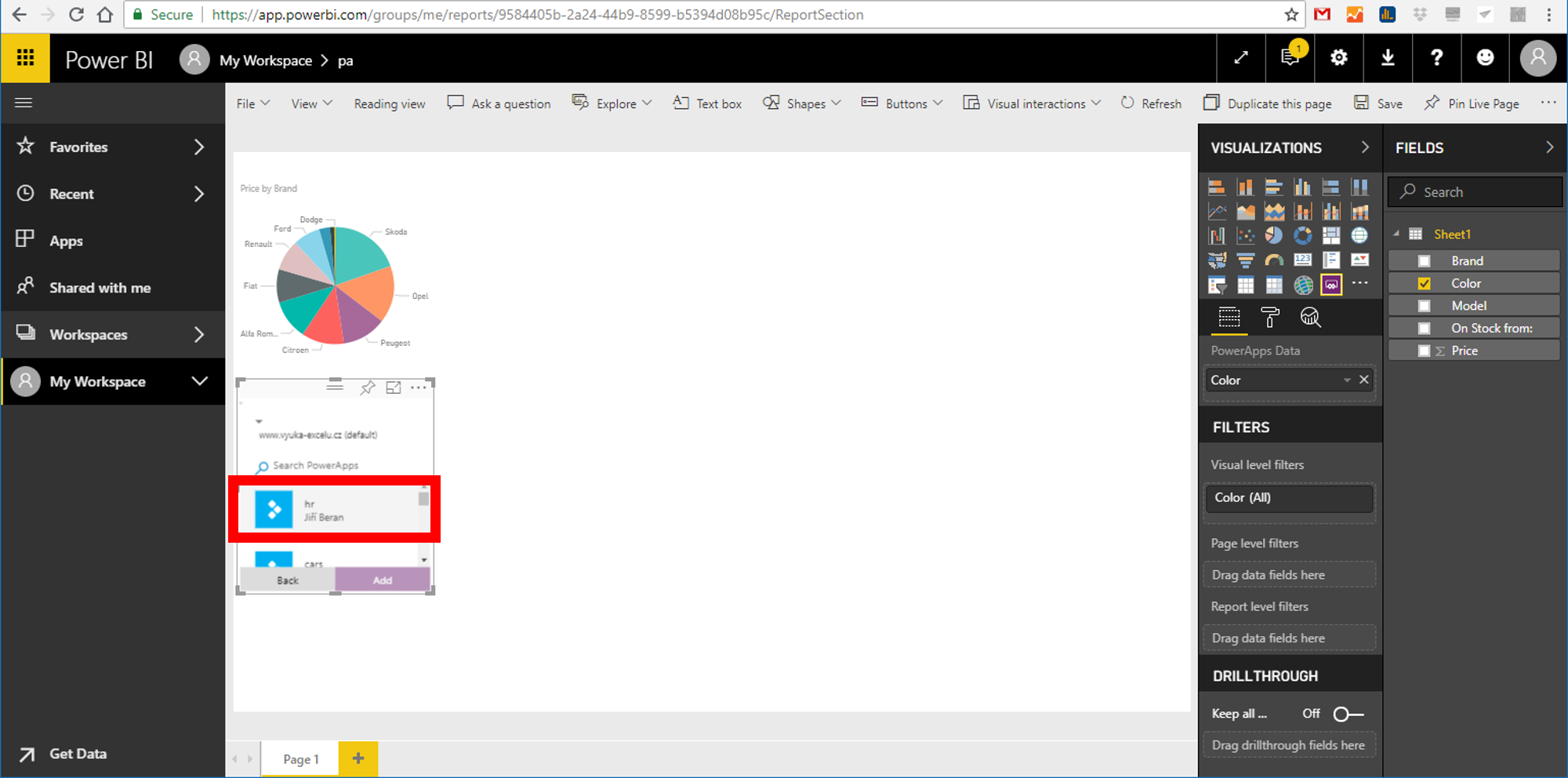 That s all. Application normally works in the report. You can see and edit data.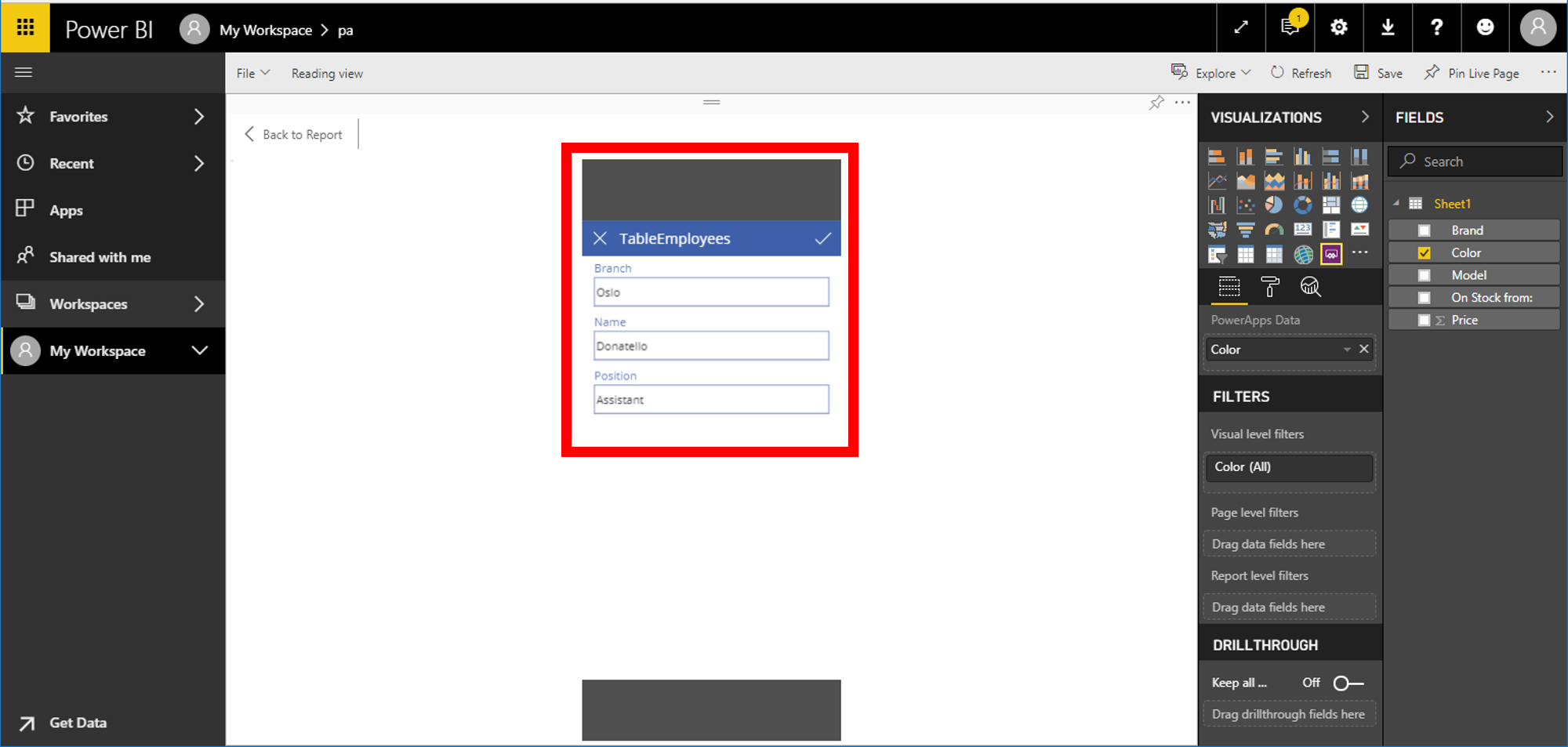 (In the next step you may be asked to go to PowerApps and define connection, but usually simple click should solve it...)