Connect Power BI to a webpage
This article describes, how to use a table situated on web as a source for Power BI (or for Power Query in Excel).
It can be useful, for example, to keep an up to date exchange rates table.
It can´t be easier. Just select the webpage as a source:
and paste the link.
http://www.cnb.cz/cs/financni_trhy/devizovy_trh/kurzy_devizoveho_trhu/rok.txt?rok=2018
If there are more tables than one, select it. If there is just one, simply confirm it.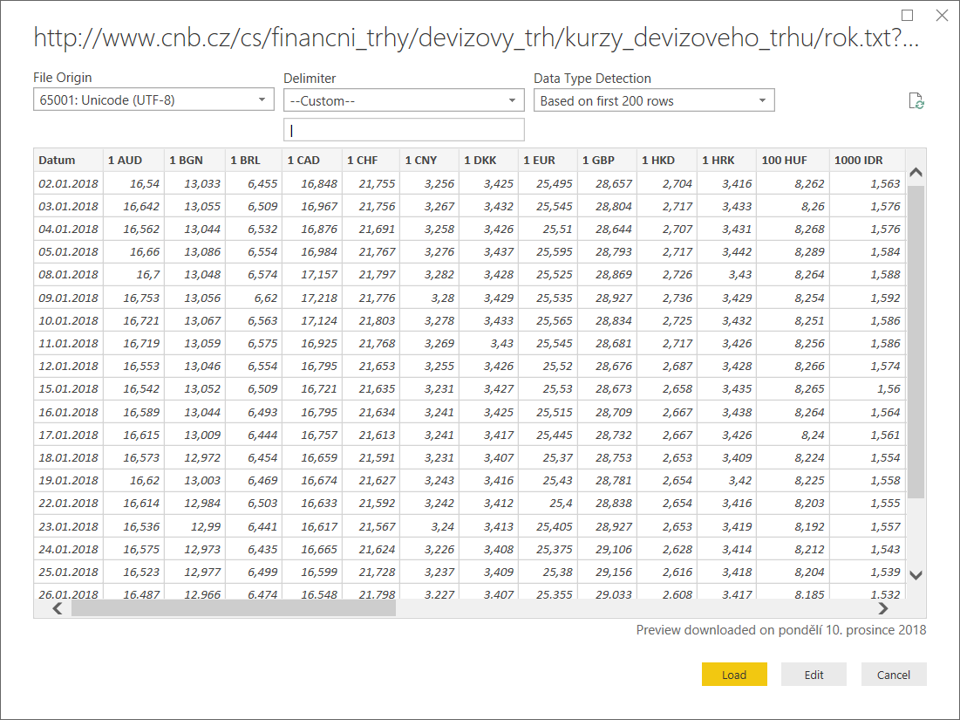 That's all. Table is loaded and when refreshed, it shows the up to date numbers.