Connect Excel to Facebook
This article shows how to import data from Facebook. 
So how to connect?
Go to Data / Get data.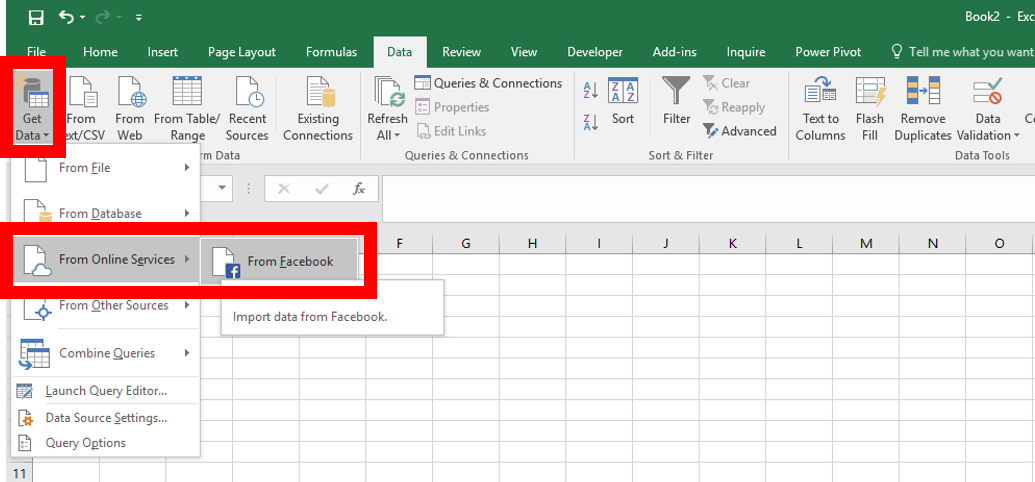 Select what you need (Posts etc.) and confirm.
New query is created - click on "Load".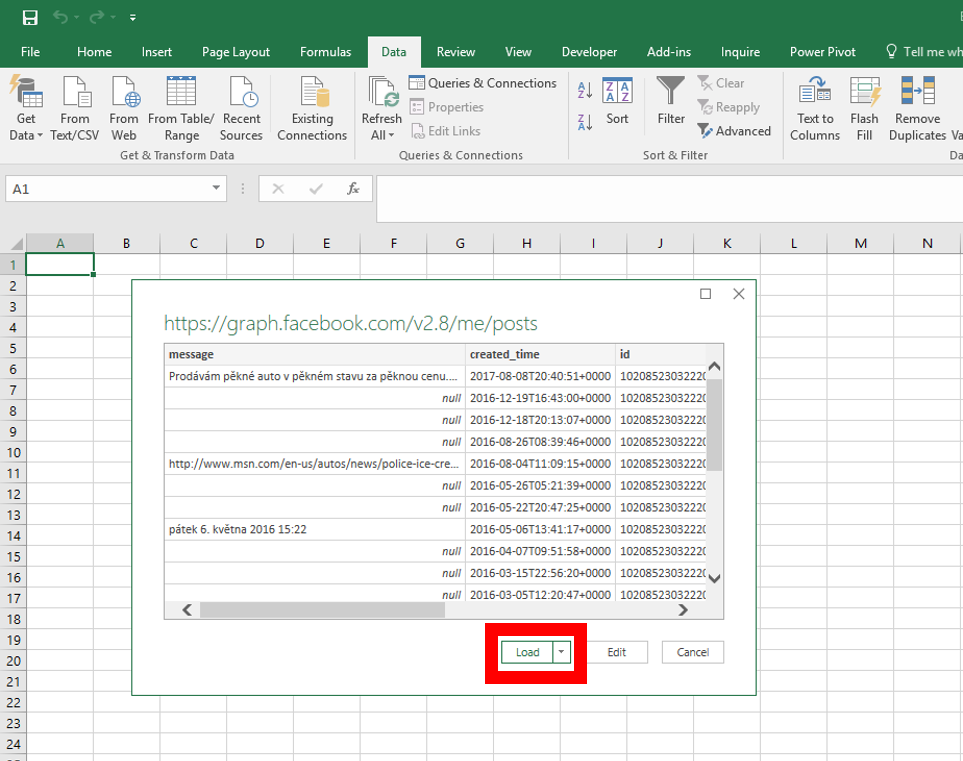 Posts are downloaded.
Now we can use some statistics to analyze the table. There is just very small trouble that Excel doesn´t recognize calendar data as provided by Facebook - but it can be simply fixed by date functions in Power Query...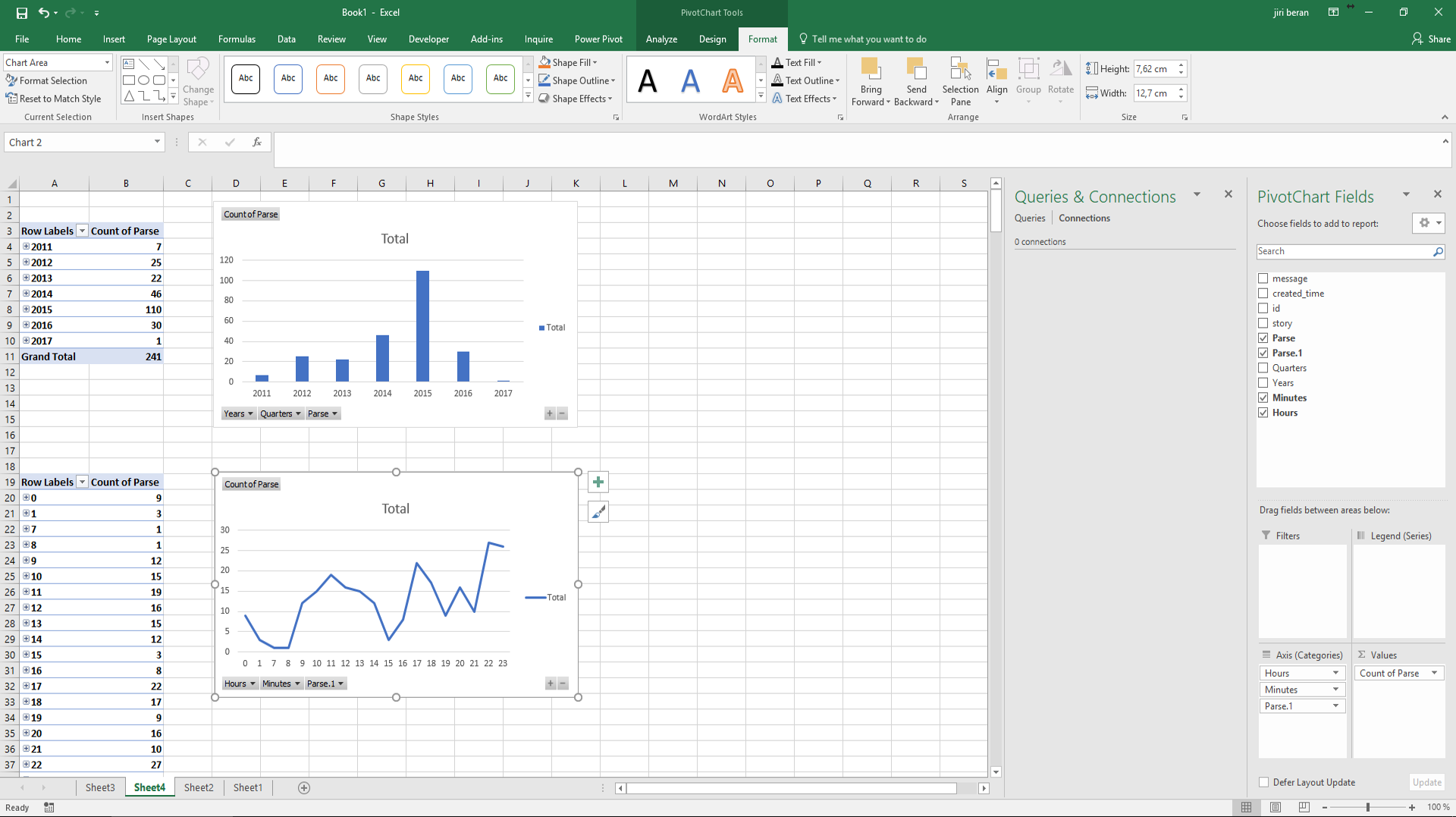 This tutorial describes the situation when some Facebook query was created before. For the first query you are, of course, called to authorize.